Description
Meet Emmanuelle or Dominique our Locals Parisiennes chefs at their home or your Home. They open their door wide to welcome you into her warm, friendly apartment or house closed to the 17th, in the 15th arrondissement in Paris. Their culinary instruction will take you on a discovery of regional French favorites such as Beef bourguignon, Pot au feu, Charlotte aux fruits, and Tarte Tatin. €120 per person, 3 dishes cooked.
French cooking will be demystified as our chefs share their secrets for success in the kitchen, including, for example, the key to choosing the best cut of meat for your recipes. Their lesson is topped off with a tasting of all the dishes you've created together while seated at a table set in typical French style and accompanied with wine. You'll leave eager to make these dishes again yourself at home!
A truly delightful culinary experience!
3 hours, including one hour lunch, drinks.
English, French.
Meeting time : 10:30
Contact us for private class evening or other day and groups.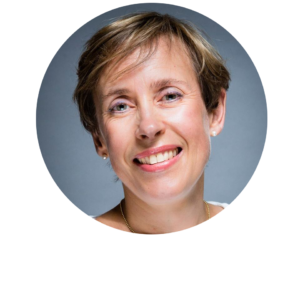 Emanuelle began pursuing her culinary passion after working in marketing for several years. She studied at l'Ecole Ferrandi de Paris and then went on to hone her skills by working for chefs of several Parisian restaurants. Emmanuelle will host you in her home, in the center of the 15th arrondissement, or serve as a personal chef in your own home. Available only to small groups with a maximum of 4 people.
We also offer an alternative with Dominique with whom we have been collaborating for several years. Dominique lives  in a lovely ground floor near Paris XVII and offers group lessons on Tuesday mornings or Thursday mornings or private lessons on other days. She has been expatriated to the United States.

We signed up for a home cooking class because we wanted to take back what we learned. Emmanuelle was a great host because she answers your questions and gives you great advice. We had prepared and cooked stuffed tomatoes Provençal , rice pilaf and strawberry Sorbet. My 14 year old son was kept busy helping to prepare the meal which at the end was delicious. We also got to meet and talk to her teenage son which was cool. I was under the weather that day and she offered to to go to the pharmacy which was very kind of her . The home was very close to a train stop. Overall an excellent experience
Joe – Usa 

We booked a private cooking class in our rental home in Paris. We had such a fun time, shopping in the local market, preparing the food together, then sitting & enjoying a lovely lunch. Isabelle & the chef Emmanuelle were great companions & really wanted us to to have an authentic & enjoyable experience…which happily we did.
Jude – USA