The Omnivore exhibition took place from September 10 to 12, 2022 in Paris, an unmissable event for Paris/Bordeaux A Dream. A part of the team made the trip to meet professionals and to be informed of the gastronomic news. Here is the story of a tasty day…
Do you know the Omnivore exhibition?
Omnivore is a fair that honors gastronomy, but especially local artisans, committed and innovative to highlight our heritage. For several years now, the food sector has been facing many fears (crises, shortages, climate change…). How do chefs innovate? How do they become the spokesperson for the territories, the artisan producers and all their values?
At Omnivore, the word is out to the people concerned!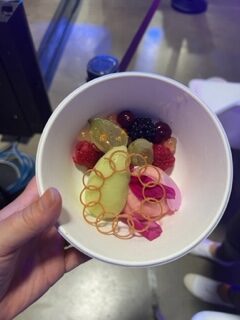 From tasting to tasting
All day long, we wandered through the crowded aisles of the Parc Floral de Paris. From tasting to tasting, we met artisans from Bordeaux, discussed with starred chefs from the 4 corners of France, observed Meilleurs Ouvriers de France at work and attended masterclasses, each more impressive than the last. Tess Evan Mialet took to the stage to prepare a fresh, plant-based dish live.
After having worked at Le Meurice with Cédric Grolet, she is now based in Savoie, more precisely at L'Alpaga in Megève, where her work as a pastry chef is based on seasonal fruits and vegetables. Julien Alvarez, famous chef of the Ladurée house, also presented a dessert on the main stage by revisiting a fig tart. Joelle Karam, chef at Le Baobab, offered us a tasty tasting of Gua Bao, a specialty of her Parisian restaurant!
We also met professionals from the New Aquitaine region, in particular the Agence de l'Alimentation Nouvelle Aquitaine, with whom we were able to exchange around a tasting of walnut oil, an AOP from Nouvelle Aquitaine. The opportunity to discover new producers for our gourmet walks! We discovered how plant-based cuisine has gradually made its way onto our plates.
In addition to that, food trucks were positioned at the entrance of the show.
In parallel, the Paris Coffee Show was also held, to continue to delight our taste buds. We were able to meet roasters and coffee shops, based in Bordeaux or elsewhere.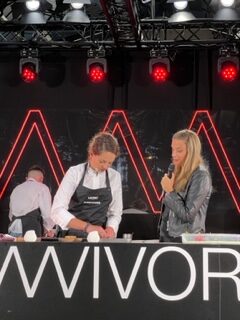 The next edition will take place from 9 to 11 September 2023, the appointment is taken!